1ACC
This course requires
2
options.
Level 1 Accounting
Subject Description
Teacher in Charge: Mr B. Wedlake
Level 1 Accounting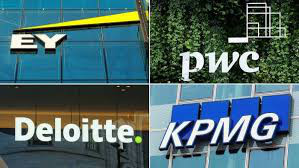 Accounting is the language of business. It is an international language, which provides global opportunities for graduates who wish to combine travel with their career. At Level 1, students learn how to prepare financial records for a small business. They also learn how to extract meaning from financial statements and advise business. These skills are required by every business, in fact every organization, which is why accountants are in such high demand globally. From working for one of the Big Four to CFO or CEO of a large company or Government entity, to running your own business, the possibilities are extensive and rewarding.
In order to complete course requirements, it is expected that students will attempt up to four achievement standards during the year. Standards offered at this level comprise 17 credits.
The world of Accounting is changing. Today, technology takes care of the numbers, while the accountant's role is telling the story behind the figures and giving business advice. In New Zealand, financial literacy is being prioritized in schools to help ensure individuals gain skills to better manage their personal finances. Financial literacy is crucial to organizations, too! Businesses, government departments, schools, hospitals, churches, and clubs all need people who understand the financials. The world needs more accountants! This is being acknowledged right now, in the USA, where a bill is going through Congress to add Accounting to the STEM subjects. Accounting, along with Science, Technology, Engineering and Mathematics is being prioritized in the American education system.
Subject Overview
Term 1
1. Making a financial decision for an individual or group

2. Processing financial transactions for a small entity


Term 2
3. Preparing financial statements for sole proprietors
Term 3
4. Interpreting accounting information for sole proprietors
Term 4
Revision
Approximate Costs and Equipment/Stationery
Write-on workbooks will be provided. A device which enables easy viewing and editing of spreadsheets is needed.
Pathway
Level 1 Accounting leads on to Level 2 Accounting. Pursuing Accounting through to Level 3 opens up multiple tertiary study pathways in Commerce, all with strong career prospects.
Credit Information
This course is eligible for subject endorsement.
Total Credits Available: 17 credits.
Externally Assessed Credits: 9 credits.
Internally Assessed Credits: 8 credits.

Assessment
Description
Level
Internal or
External
Credits
L1 Literacy Credits
UE Literacy Credits
Numeracy Credits
Level: 1
Internal or External: Internal
Credits: 5
Level 1 Literacy Credits: 0
University Entrance Literacy Credits: 0
Numeracy Credits: 0
Accounting 1.3 - Prepare financial statements for sole proprietors

Level: 1
Internal or External: External
Credits: 5
Level 1 Literacy Credits: 0
University Entrance Literacy Credits: 0
Numeracy Credits: 0
Level: 1
Internal or External: External
Credits: 4
Level 1 Literacy Credits: Y
University Entrance Literacy Credits: 0
Numeracy Credits: 0
Accounting 1.6 - Make a financial decision for an individual or group

Level: 1
Internal or External: Internal
Credits: 3
Level 1 Literacy Credits: Y
University Entrance Literacy Credits: 0
Numeracy Credits: 0
Credit Summary
Total Credits: 17
Total Level 1 Literacy Credits: 7
Total University Entrance Literacy Credits: 0
Total Numeracy Credits: 0
Pathway Tags
Accountant, Auditor, Accounts Officer, Actuary, Administration Officer, Finance Manager, Retail Manager, Bank Worker, Hotel/Motel Manager, Farmer/Farm Manager, Cafe/Restaurant Manager, Financial Adviser, Health Services Manager, Office Manager, Payroll Officer, Purchasing/Supply Officer, Secondary School Teacher, Management Consultant, Orchard Farmer/Manager,